As a black man, once you start seeing facial hair when you are young, you know that it's time to get shaving. Even if you decide to grow your beard out, you need to give it a trim a few times to look elegant. Choosing the best manual razor for black man can be very hard as you want to get one that gives you not only results but also one that gives you value for your money.
To find the best razor for black men, it is crucial to understand the specific problems that may arise and choose a shaver accordingly. Not all razors are created equal, and some are more effective than others in certain situations.
Additionally, budget constraints can be a concern. Fortunately, there are electric razors available at various price points, offering excellent value for money without compromising significantly on performance.
This article aims to address the most common problems African American men encounter when shaving and explore a selection of suitable shavers to consider.
Best Shaving Razor For Black Men – Comparison
IMAGE
PRODUCT
DETAILS
Our Top Pick


No products found.

Perfecto Double Edge Razor

No products found.

Reasonably Priced and Good Quality

Gillette Mach3 Disposable Razor

Razor Type: Disposable Razor
Item Weight: 4.6 oz

Check on Amazon
Best Safety Razor for Black Men

VIKINGS BLADE The Chieftain

Razor Type: Safety Razor
Item Weight: 4.8 oz

Check on Amazon
Best Double Edge Razor for Black Man

Merkur Mk34c Heavy Duty Razor

Razor Type: Double Edge Razor
Item Weight: 2.08 oz

Check on Amazon
Best Disposable Razor for Black Man

BIC Twin Select Razor

Razor Type: Disposable Razor
Item Weight: 1.92 oz

Check on Amazon
Adjustable Safety Razor for Black Man

Merkur Futur Razor MK-700002

Razor Type: Adjustable Safety Razor
Item Weight: 4.2 oz

Check on Amazon
Best Straight Razor for Black Man

DOVO Silver Shavette Satin

Razor Type: Straight Razor
Item Weight: 1.06 oz

Check on Amazon
Best Cartridge Razor for Black Man

Dorco Pace 6 Pro

Razor Type: Cartridge Razor
Item Weight: 5.4 oz

Check on Amazon
Understanding the Unique Shaving Needs of Black Men
Several factors contribute to the unique characteristics of black men's facial hair compared to other ethnicities:
Coarse Texture: Black men typically have hair follicles that produce thicker and coarser hair strands. This is due to the shape of the hair shaft, which is oval or elliptical rather than round, making the hair more tightly coiled.
Curly or Kinky Nature: Black men's facial hair is often curly or kinky, forming tight coils or spirals. The curvature of the hair strands can make shaving more challenging as it increases the likelihood of hair curling back into the skin.
Density: Black men tend to have higher hair density, meaning a larger number of hair follicles per square inch. This dense hair growth can contribute to a more pronounced "five o'clock shadow" appearance and require closer attention during shaving.
Prone to Razor Bumps: Due to the unique hair texture and curl pattern, black men are more susceptible to razor bumps, also known as pseudofolliculitis barbae. Razor bumps occur when shaved hair regrows and curls back into the skin, leading to inflammation, redness, and raised bumps.
Sensitive Skin: Alongside the specific hair characteristics, black men often have more sensitive skin. This increased sensitivity can result in razor burn, skin irritation, and an elevated risk of developing ingrown hairs.
Understanding these factors is crucial for black men when selecting grooming products, including razors, that cater to their specific needs. By choosing razors designed to address the unique characteristics of black men's facial hair, they can minimize skin issues and achieve a more comfortable shaving experience.
Best Razor For Black Man Factors
Do not just pick any razor that you see without considering some of the features equipped. The following are some things that will help you pick the best razor for men.
Value
Money makes the world go round; without it, there would be less crime in the world, but at the same time, we wouldn't be able to get anything. To get the best razor for men, you need some money. Depending on your style or your shaving needs, the money you have will influence the type of razor you get.
If you're sophisticated, you'll probably get razors made from Stainless Steel or any other metal. If you're a simple person, you'll probably get disposable razors. Both of these razors cost differently.
Adjustable Heads
Manufacturers of the best razors put your personal needs into consideration. That's why they came up with adjustable razor heads. These razor heads make shaving more enjoyable since you have control of how much pressure to apply and where to direct the razor.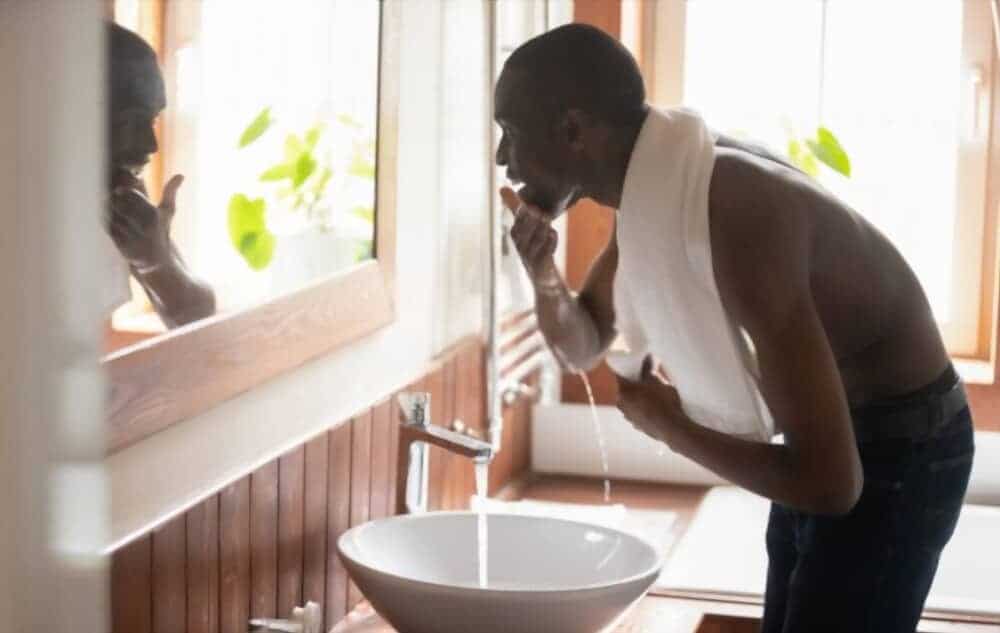 Inside every razor head, there is a razor gap where the blade is held. Different razors have different gaps because all the razors don't have the same measurement. The razor gap should be able to lock the blade in the place securely. This will go a long way to help you get that shave you've always wanted.
Ergonomics
Apart from the razor head, the handle is the most crucial part of a razor since you hold it when you're grooming. Without it, the razor is practically useless. That's why you need to consider how long or short it is. We are all physically different, and we have different preferences. Some men have big hands but prefer razors with short handles, and there are men with small hands but prefer razors with long handles.
It's all dependent on how it feels in your hands. For those who are not aware, it's not your expertise that gives you the shave you want, and it's the weight of the razor that determines it. Well, your expertise may be a factor. But look at it this way.
You may have years upon years of experience on shaving with razors, but when you're given a light or heavy razor, you'll end up cutting yourself. This is because the weight of the razor usually does the shaving, not you. Get the right weight for your razor.
Personally, the material is the most crucial factor in razors. I mean, I am obsessed with style. Anything made from Stainless Steel or Chrome or any shiny metal catches my eye. But that's me. If you're looking for the best razor for black men, decide on the material that will make you feel nice before, during, and after use. It could be metal or plastic.
Functionality
Razors are like the moving parts of a manufacturing plant. If one part isn't functional, the rest of the machine won't work. That's why you need to maintain it. If it's broken, buy another razor. Don't use a defective razor; you'll hurt yourself.
Also, make sure you remove and replace old blades. You wouldn't want to cut yourself and end up in the emergency room getting tetanus shots or worse getting the blades surgically removed from your face.
Blade Type
They make work easier. They're like the pivot in a seesaw. Different shaving razors have different instructions on how to use the blades or how to remove/replace them. Razor blades are sensitive; once something happens to them like if they fall on the bathroom floor, you need to get rid of it or thoroughly disinfect it. This might be my perfectionism talking, but take extra care of the blades, they come directly into contact with your face.
Black Men's Shaving Razor Reviews
Perfecto Double Edge Safety Razor
No products found.
Editor's Review:
Close shaves give a sense of elegance, sophistication and pronounce your jawline. If you're a guy who's into shaving down to the deck, the Perfecto Double Edge Long Handled Safety Razor's got you covered.
It's the best razor for you. Whether you're going on a date, to work, or to see family and friends, you can never go wrong with a close shave.
This razor is made to provide an extra-close shave. This is just the perfect gift to give everyone looking at you. Other shaving razors in the market may end up ruining your day. You can spend time grooming then when you're done, and you still feel the hair on your face. Not with this razor, it's precision made for high-quality shaving.
The quality-constructed exterior makes it durable and easy to maintain. It has gleaming chrome finishes, which not only makes it aesthetically pleasing but also rust and tarnish-free. Its long handle is knurled for a comfortable, non-slip grip perfect for all hand sizes.
What we liked
Gives an extra close shaving
Precision made for high-quality shave
Quality construction
The handle is knurled for a comfortable non-slip grip
Gleaming chrome finish
What didn't like
Razor blades aren't included in this safety razor
Razor head must be removed to replace the blade
Gillette Mach3 Men's Disposable Razor
Sale
Gillette Mach3 Disposable Razors for Men, 6 Count, Designed for Sensitive Skin
Closer shave with Zero Redness (vs. Gillette CustomPlus/Sensor2 Disposable; it's possible with Mach3)
Clinically proven suitable for sensitive skin
Superior cartridge geometry (vs. Gillette CustomPlus/Sensor2 Disposable)
Powerglide blades with advanced coating (Designed to give Mach3 Sensitive a best first shave via lower cutting force than Mach3)
A pivoting head navigates the contours of your face effortlessly for a smooth shave
Editor's Review:
Gillette is the most trusted disposable razor in the market. If you've never owned a Gillette Mach3 Men's Disposable Razor, it's not too late.
It's the best disposable razor for men if you like disposable razors or like trying new things. Irritation is something you have to deal with every time you shave, but when it becomes too much, it's terrible.
This razor comes with three progressively aligned Mach3 blades. For each stroke you take, it takes three. And the fewer the strokes means less irritation. The effectiveness of the razor blades goes a long way in providing the type of shave you want.
With this in mind, the manufacturers coated the blades in Patented DLC (Diamond Like Coating) for durable, sharp blades that cut close. Its open architecture system makes the blades easy to rinse after use.
It comes with a Lubastrip which not only provides a smooth glide but also has soft, protective Micro fins that gently smooth down your skin. This allows for the razor to shave evenly and effortlessly.
What we liked
Three progressively aligned Mach3 blades
Coated patented DLC blades
Open-architecture system for easy rinsing
Lubastrip for smooth gliding
Protective Microfins to smooth down the skin
What didn't like
Blades are prone to cuts
Can't be used for long
VIKINGS BLADE Chieftain Safety Razor
VIKINGS BLADE The Chieftain Safety Razor + 5 Swedish Platinum Super Blades + Carry Case
FAT & SHORT handle: The most superior safety razor handle type for maximum control, grip and ease
SOLVING Your Problems: For a decade, this sustainable razor "the Chieftain" has been helping the everyday Amazon customer solve the nuisance of razor burn, boring shaving chores and SAVING significant money on expensive and wasteful disposable cartridges
SMOOTH and CLEAN: Specifically, this razor has been engineered and patented to significantly reduce razor burn and provide you a Smooth, Close, Clean shave. Suitable for ALL Genders
EASY & EFFORTLESS: Unlike mass-produced lookalikes, with a noticeably 20% HEAVIER head and weight distribution, this razor generates an ultra Smooth & Effortless glide on your skin
CONTENT: 1 Chieftain razor, a pack of Swedish 13C26 steel mild blades, 1 luxury case with mirror
Editor's Review:
Quality is something we all want to be associated with, what if I told you that you could score this in your shaving kit?
The VIKINGS BLADE, Chieftain Safety Razor, is from the legendary Chieftain and Godfather of safety razors. This the best razor if you like excellent works of art.
It's made from high-end Swedish Stainless Steel and a premium mix of brass and bronze alloy. Its exterior is heavily coated with holy shiny Chrome. I don't have to explain that this is high-quality, durable, aesthetically attractive, tarnish, and rust-free wrapped in one.
This razor is made with an advanced butterfly head for a quick 5second blade change. Besides, the Microcomb system prevents accidental cuts.
The best part is that you will get a bonus leatherette and suede travel case with a mirror for those of you always on the move. For the same amount of money, you get 5complimentary raw, unbranded platinum-coated super blades.
What we liked
Made from high-end Swedish Stainless Steel
Heavily coated with shiny Chrome
Advanced butterfly head for quick five second blade change
Microcomb system to prevent cuts
Bonus leatherette, suede travel case and five complimentary platinum coated blades
What didn't like
Not suitable for people with large hands
Doesn't give a smooth shave
Schick Hydro 5 Razor for Sensitive Skin
Sale
Schick Hydro 5 Sense Sensitive Skin Razor with Shock Absorb Technology for Men, 1 Handle with 2 Refills
Shock Absorb Technology – Our unique razor auto-adjusts based on how you shave, backing off if you're applying too much pressure, or adding back when you need it
Our Sensitive gel formula, with Herbal Extracts, comforts skin while our 5 ultra-glide blades with skin guards protects you from irritation
The 7 Gel Pools* are designed to provide instant lubricating protection, featuring a lubricant surface area increase of 80% *Average vs Quattro Titanium lube strip
Flip Trimmer for Hard-to-Reach Areas – Conveniently switch between shaving larger surfaces with all 5 blades, and precision trimming with single edging blade, all with a simple flip of the thumb
Razor pack includes one (1) razor handle and two (2) razors
Editor's Review:
Skin tones have different sensitivity levels. Now, if you have super-sensitive skin and you've tried every shaving razor there is but none works, try the Schick Hydro 5 Razor for Men. It's the best shaving razor for sensitive skin.
It's designed like no other razor to protect skin from irritation with a unique hydrating gel of Aloe Vera and Vitamin E reservoir.
When you're shaving, you don't have to wet the razor to get a smooth glide. It hydrates on its own throughout each shave. Its instant lubricating protection delivers 40%less friction than a lube strip. It comes with a flip trimmer that offers a unique design for those hard to trim places.
With a simple flick of your thumb, you can flip back the hydrating reservoir so that all the five ultra-glide blades touch the skin. Ergonomically designed, premium high-gloss metal razor handle fits perfectly and naturally in your hand. It also has a newer, larger redesigned guard bar for increased skin stretch resulting in a smooth shave.
What we liked
Hydrating gel reservoir
Flip trimmer for hard to trim places
5 ultra glide razor blades
The ergonomic designed premium high-gloss metal razor handle
Redesigned guard bar for increased skin stretch
What didn't like
Doesn't offer a close shave
Causes bumps
Amazon Basics 5-Blade Motion Sphere Razor
Editor's Review:
If you're older and you're looking for a shaving razor like the one you had back when shaving was an art, you're in the right place.
It's the best razor for black men looking for outstanding craftsmanship. Its superior design is expertly weighted, comfortable, and gives you greater control and balance. With this, you won't experience cuts, nicks or razor burns, which give way to an extra-close finish. While shaving, you may many times drop your shaver in the sink or the shower.
The textured handle on this razor gives an excellent grip even with wet hands. High-quality Chrome plate finish protects from rust and corrosion, making it durable.
This razor is perfect for a beginner or a pro. The Micro comb screw-head means no more clogging up with gunk or stubble. A bonus pdf is included to give you all the tips and tricks you need to achieve a flawless shave.
What we liked
Superior design for greater control and balance
Textured handle for excellent grip
High-quality chrome-plated finish
Microcomb screw-head
Bonus ebook with tips and tricks
What didn't like
Not useful for styling beards
You have to unscrew the razor-head to replace blades
How To Get The Best Shave
Ensure the area you want to shave is wet. It makes hair soft allowing for smooth gliding.
Use shaving creams with a creamy lather and loaded on lubricants. This reduces cuts and nicks.
Have a shaving brush to raise the hair and remove dead cells to reduce chances of blemishes or bumps.
Use sharp blades and a high-quality razor. Rinse the razor with hot or warm water before you start shaving and after every two swipes.
Shave in the direction in which your beards grow and start with the smooth parts to the most robust parts.
For a closer shave, apply some leather to the areas you wish to shave again.
After shaving, rinse with warm water and use facial wash with a high concentration of antiseptic.
Pat dry with a clean towel
Apply some good moisturizer or an after-shave lotion to the skin to prevent drying.
Which razor blade is best for shaving black man to prevent razor bumps?
Thick and curly hair, when shaved, can sometimes cause razor bumps and ingrown hair after shaving. This is because your hair can grow inwards. When this happens the hairs return to the skin and cause painful bumps.
With the best razors for black men in your grooming kit, you no longer have to worry too much about these pushes. A good razor will cut your hair without skin irritation. It does this without shaving too close to the skin. Also, you can use these razors with shaving foam, creams and gels.
Which electric razor is best for shaving black man?
The Best Black Men's Head Shavers
| # | Product |
| --- | --- |
| 1 | Panasonic Arc5 Electric Razor, Men's 5-Blade Cordless with Shave Sensor Technology and Wet/Dry… |
| 2 | Philips Norelco AT830/41 Shaver 4500 (Packaging may vary) |
| 3 | Wahl Professional 5-Star Series Rechargeable Shaver/Shaper #8061-100 |
How did I pick these best razors for black males?
Unfortunately, my secret is not so secretive. I have searched and tested several razors to compile this list. But since I can't try every razor available, for some, I've relied on consumer reviews.
And with that, the guide about razors for men is over. I hope it sheds light on things you were uncertain or confused about.
FAQs
Q: What are the specific challenges faced by black men when it comes to shaving?
A: Black men often face challenges such as ingrown hairs, razor bumps, and skin irritation due to the unique characteristics of their facial hair, such as its curly nature.
Q2: Do black men need a different type of razor than men of other ethnicities?
A2: Black men's facial hair has unique characteristics, such as coarse and tightly curled texture, which can require special attention during shaving. While they don't necessarily need an entirely different type of razor, choosing one that considers their specific needs, like the Philips Norelco OneBlade Hybrid Electric Trimmer and Shaver, can provide optimal results.
Q3: How can I prevent razor bumps and ingrown hairs as a black man?
A3: To prevent razor bumps and ingrown hairs, black men should follow certain practices. Start by selecting a razor with a sharp blade, like the Bump Fighter Disposable Razor, which combats razor bumps. Shave in the direction of hair growth, use light pressure, and rinse the razor frequently. Additionally, incorporating pre-shave exfoliation and post-shave moisturization can help minimize these issues.
Q4: What features should I look for in a razor for black men's facial hair?
A4: When choosing a razor for black men's facial hair, consider factors such as blade type and sharpness. Razors with multiple blades, like the Gillette SkinGuard Sensitive Razor, provide a closer shave. Look for razors with pivoting and flexing heads for better maneuverability, such as the Bevel Safety Razor. Moisturizing and lubrication features, like those found in the Philips Norelco OneBlade, can also help reduce irritation.
A5: The choice between safety razors and cartridge razors depends on personal preference and shaving style. Safety razors, like the Bevel Safety Razor, offer a single-blade design that helps prevent ingrown hairs, making them suitable for black men dealing with coarse and curly hair. Cartridge razors, such as the Gillette SkinGuard Sensitive Razor, often feature multiple blades for a closer shave and may be more convenient for those who prefer a quick and easy shaving experience.
Q6: What post-shave care should black men follow to minimize skin irritation?
A6: Black men can minimize skin irritation by following a post-shave care routine. After shaving, apply a soothing lotion or aftershave balm to moisturize the skin and reduce redness. Opt for products specifically formulated for sensitive skin, like those containing aloe vera or chamomile. This helps hydrate the skin, soothe any irritation, and promote a healthier complexion.
Q7: Can using the right razor improve the shaving experience for black men?
A7: Absolutely. Using the right razor tailored to the specific needs of black men can greatly improve the shaving experience. Razors like the Philips Norelco OneBlade, Gillette SkinGuard Sensitive Razor, and Bevel Safety Razor, which consider the unique characteristics of black men's facial hair and sensitive skin, can provide a closer, more comfortable shave while minimizing skin irritation and reducing the risk of razor bumps and ingrown hairs.
Final Verdict
Shaving is crucial to black man out there, just make sure you do it right to avoid little accidents. Choosing the best shaving razor for black man is vital if you're looking to get that shave that gets you going. The above-discussed razors are the best in the market; if you're looking to replace yours or upgrade to a better razor, I would recommend any of the above.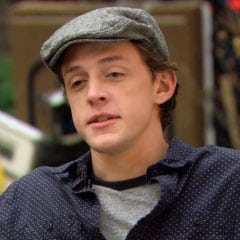 Bradley Martyn is a lead Product tester at Trimmereo. Previously he has been in consumer products industry for 8+ years. His passion for helping people flows through in the expert reviews he provides.