Best Women Epilator Reviews
Braun Silk-épil 9 9-579 Wet/Dry Epilator
Most if not all of us at one point have visited a spa get hair removed. What if I said that you could have your spa at home?
All you need is the Braun Silk-épil 9 9-579 Wet and Dry Epilator. It's the best epilator for women looking to feel like they visited a spa. The Braun Silk-épil has a 40% wider epilation-head.
This means that it removes more hair in one stroke to give you up to 4weeks of smooth skin. Braun's most innovative MicroGrip tweezer-technology has wider, longer and deeper tweezers. The tweezers precisely remove hair 4times shorter than wax does.
Its wet and dry usage in the bath/shower allows for a more comfortable epilation. It's 100% waterproof. In addition, it comes with extra bonus items, shaver head, trimmer cap, high-frequency massage cap, skin contact cap, charging stand, facial brush that removes make-up and pore-deep impurities 6times better than manual cleansing.
It refines and exfoliates skin with micro-oscillations. Pulsating active vibrations allows for gentle sensations, and a pivoting head adapts to body contours for comfort and efficiency and a smart-light that reveals even the finest hair.
Pros
40% wider epilation
MicroGrip tweezer technology
Wet and dry usage
Come with bonus items for efficiency
Smart-light to reveal hair
Cons
It doesn't work on course hair
Philips Satinelle Epilator
As a woman with sensitive skin, you get to try so many devices in the market that will be appropriate for your skin. Finding one can be daunting.
Well, I have got news for you. Stop searching and get the Philips Satinelle Epilator. It's the best epilator for women with sensitive skin who also enjoy long-lasting smooth legs.
The Philips Satinelle is ideal for delicate skin. It comes with an efficiency cap that ensures gentle yet efficient epilation in the most sensitive areas of your skin. This then results in soft, smooth skin without irritation, nicks or cuts. Say goodbye to waxes, chemicals, and razors that leave those behind. Removal of hair won't be as hard with this epilator.
It removes hair from the roots. For this to happen, it uses a two-speed setting; gentle and efficient for maximum performance. It's an easy fully operational epilator as it can be used on the knees, ankles, underarms and the bikini line.
You just need to use it slowly against the direction of hair growth. The fully removable washable head makes cleanup a breeze. The exterior design on the philips hp6401 satinelle epilator has a rounded shape. This perfectly fits in the palm of your hand for comfortable, easy hair removal.
Pros
Efficiency cap for delicate skin
Two-speed setting for maximum performance
Fully operational in multiple body parts
Removable, washable head
Rounded shaped exterior
Cons
Fully rechargeable, so it doesn't use batteries
It can't be used in the shower
Braun Silk-épil 7 7-561 Wet/Dry Epilator
If you're a career woman, you know time is essential right? You won't have a chance to shower then remove unwanted hair and get to the office in time for that important meeting.
You need to get the Braun Silk-épil 7 7-561 Wet and Dry Epilator, not only is it efficient, but also useful in the shower.
It's the best epilator for women looking to beat time. While other brands in the market are ineffective in wet/dump conditions, the Braun Silk-épil 7 stands out. It's 100% waterproof for extra comfort and a soothing epilation experience in the warm water. You get to hit two birds with one stone.
The unique feature of this women epilator is that it removes hair even in the most sensitive areas in a gentle, comfortable manner. It catches 4times shorter hair than wax does. The Braun 40close-grip tweezer technology catches hairs as small as a grain of sand. An epilation will give you smooth skin that lasts up to 4 weeks.
A pivoting head follows every contour of your body for better skin contact, and a smart-light reveals even the finest hair. It comes with the following bonus items; shaver-head and a trimmer cap for depilation, high-frequency massage cap, sensitive area cap, facial cap and an efficiency cap.
Pros
Wet and dry usage
40close-grip technology tweezers
Catches 4times shorter hair than waxing
Pivoting head follows contours of your body
Comes with a collection of bonus items
Cons
Doesn't work well on course hair
It hurts when removing hair
Panasonic ES-ED90-P Wet/Dry Epilator
I love looking on-point from head to toe, and it says a lot about my personality to anyone I meet. If you're like me and you're looking for a device that will help you achieve neatness, I suggest the Panasonic ES-ED90-P Wet/Dry Epilator.
It's the best epilator for neat women. It's a shaver, epilator and pedicure buffer in one complete little package.
The large contoured epilation head attachment comes with dual wide discs and 48 precision rotating tweezers to firmly capture, hold and extract hair cleanly at the root. It conforms to individual body contours ideal for leg and arms. The dual speed modes allow for maximum hair removal and minimal discomfort.
The Panasonic epilator includes a shaver-head with hypo-allergenic blades and foil for safe hair removal on sensitive skin. With the pop-up trimmer, you can capture long and stray hairs and trim, shape and maintain the bikini area. A pedicure buffer attachment gently removes dry, rough skin to beautify and smoothen feet.
It comes with 5more attachments for more efficiency which include dual-disc epilator head, epilator gentle cap, gentle epilator head, shaver head, bikini comb. It's a wet/dry usage epilator with a built-in LED light and a travel pouch. It also cleans quickly and easily under warm running water.
Pros
40precision rotating tweezers
Hypo-allergenic blades and foil
Dual speed modes
Wet/dry usage
Six attachments for hair removal and foot care
Cons
It can only be used when it's unplugged
The caps are far away from the blade. Only efficient with long hair
Emjoi AP-18 Emagine Head Epilator
Shaving razors get too routine. You need to shave either weekly or after every two days. You also need money to replace the blades and the razor.
If you're tired of razors, how about you make an upgrade to the Emjoi AP-18 Emagine Dual Head Epilator.
Not only is it time and cost friendly, but it's also the best epilator for women. Emagine from Emjoi is an amazing hair remover with 72tweezer heads that remove hair comfortably and quickly. It decreases the number of passes required to achieve the benefits of epilation which is smooth and silky skin.
The Emjoi's patented glide technology lifts the hair for quick and easy removal. Coupled with a one fixed tweezer disc and two that open and close, the skin is stretched to increase comfort and efficiently remove hair. Its dual opposed staggered heads are a whole new feature for an epilator.
They allow the epilator to cover more surface area. To reduce the chance of ingrown hairs, the epilator features middle lifting fingers that lift flat and short hairs for easy epilation. This is the best epilator yet. Why? Because it's the first women epilator in the world to offer Silver ion technology to provide antimicrobial protection.
Pros
72tweezer heads that remove hair
Patented glide technology
Dual opposed staggered heads
Middle lifting fingers that lift flat and short hairs
Silver ion technology for antimicrobial protection
Cons
Dry only use
Tweezers don't get hair the first time
Final Verdict
I won't lie to you epilation is a very painful process. But behind every painful moment, there's a victorious dance right? If you want your friends, family or colleagues to be jealous of your smooth, silky skin, get the best epilator for women. I'd recommend any of the best women epilator discussed above. If you feel generous, you can share the secret.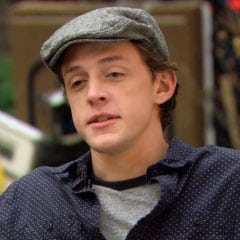 Bradley Martyn is a lead Product tester at Trimmereo. Previously he has been in consumer products industry for 8+ years. His passion for helping people flows through in the expert reviews he provides.